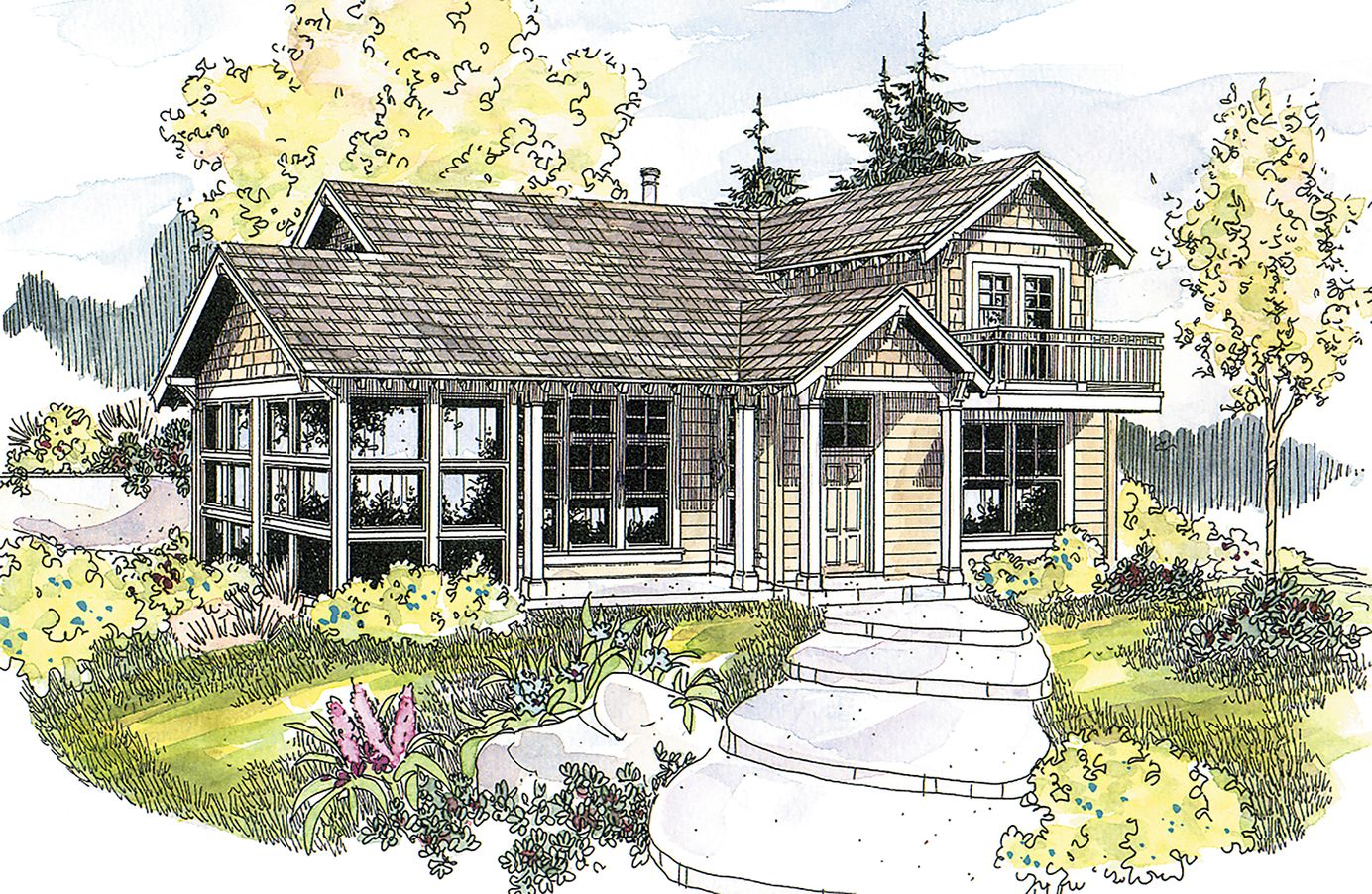 Discover The Northlake
Experience the enchanting allure of the Northlake, a small yet captivating 2-story Craftsman house plan that radiates the charm of a cozy cottage.
September 19, 2023
-Sponsored, Kirk's Hardware
With a harmonious blend of horizontal lap siding and shingles adorning the gable ends, this home stands as a testament to timeless craftsmanship and enduring style.
As you step up to the front door, slender columns mark the boundaries of the inviting covered porch, setting the stage for the warm welcome that awaits inside. As the door opens, your eyes are drawn to the vaulted ceilings that exude an air of spaciousness and comfort.
The entry unfolds to reveal a kitchenette on the right, perfectly positioned to cater to your culinary needs, while straight ahead lies the heart of the home - the open great room. A cozy woodstove becomes the focal point, adding both warmth and ambiance to chilly winter days. When summer arrives, a sliding glass door seamlessly connects the great room to a screened porch, offering a bug-free haven for enjoying the outdoors.
Ascending the L-shaped staircase that wraps around the woodstove, you'll find yourself in the bedroom loft - a serene retreat nestled in the eaves of the home. Storage closets and a small balcony complete this loft, making it a perfect perch for enjoying morning coffee or stargazing at night.
The Northlake isn't just a house; it's an embodiment of a lifestyle that embraces the beauty of simplicity and the joy of connecting with nature. Whether you're seeking a vacation home or yearn for low-maintenance living, The Northlake caters to your desires with grace and flair. It's a haven where craftsman charisma meets modern functionality, creating a home that resonates with both the heart and the soul.
The Northlake 30-504 is created by Associated Designs, Inc.'s talented team of residential home designers. Call Kirks Hardware to inquire about packages - (306) 528-2050.
☎️
Call Kirks Hardware to inquire about packages - (306) 528-2050.
Last Mountain Times Newsletter
Join the newsletter to receive the latest updates in your inbox.
Comments
---