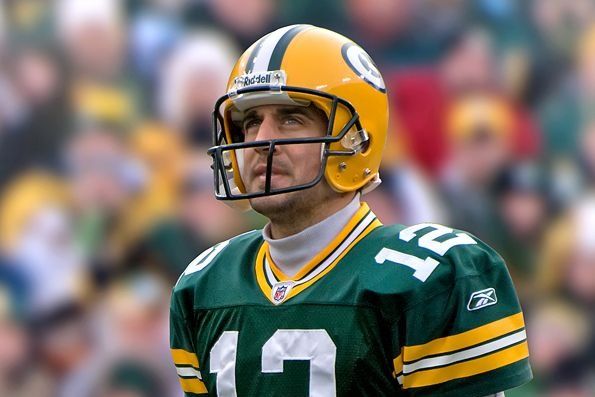 Expectations high for Rodgers in New York
Aaron Rodgers is headed for the Football Hall of Fame in Canton, Ohio — that's a given — but the 39-year-old quarterback is first making a pit stop in New York.
August 27, 2023
How long his stay with the National Football League's Jets will be remains to be seen, but Jets' fans on the eve of the 2023 season are already making playoff plans after a 12-year post-season drought. They're expecting the Rodgers magic that resulted in a decade or more of success with the green and yellow in Green Bay will transfer to the green and white of the Jets.
But does Rodgers have any magic left in his football backpack? The world will find out when the Jets play host to the Buffalo Bills in Week One's Monday nighter. It's scheduled for 9/11 in New York.
After a brilliant 15-year career in Green Bay, Rodgers and the Packers' management had a falling out that resulted in an off-season trade to the Jets. Rodgers made it clear he did not want to return to Wisconsin, but also made it clear he wanted to continue playing. Age 39 is ancient in most sports, but since Tom Brady didn't retire until he was 45, Rodgers looks absolutely childlike at 39.
While he didn't set the world on fire with the Packers in 2022 (an 8-9 record as a starter was only his second losing season in 12 years), his resume is sublime. A Super Bowl win in 2010. Four Most Valuable Player crowns. Ten Pro Bowl selections. He has thrown for 475 touchdowns in his career and carries an impressive 1.4 percent interception rate. While opponents won't have to worry about Rogers scrambling around or rushing the ball, his ability to find receivers and be in control of an offence is something coach Robert Saleh doesn't have to worry about teaching.
For the past two seasons, Saleh and the Jets have pinned their hopes on 2021 first-round draft pick Zach Wilson, but the former Brigham Young QB hasn't panned out. With Rodgers at the helm for this year and perhaps a couple more, Wilson can be tutored in the finer points of NFL quarterbacking so that when Rodgers finally retires, the student will be able to take over.
Rodgers will see some familiar faces when he begins guiding the Jets' offence. Former Packers Alan Lazard and Randall Cobb are new faces with the Jets, and former KC Chief wide receiver Mecole Hardman has also joined the team. For offensive variety, the Jets recently signed former Vikings' star Dalvin Cook to lead their running game.
Rodgers, who has never met a video camera or publicist he hasn't embraced, will be a star in New York. 'Broadway Aaron' doesn't quite have the same theatrical ring as 'Broadway Joe' but if Rodgers and the Jets were to win -- or even contend for -- a Super Bowl, they'll be ordering up a statue in no time.
Sports Comments
Headline at fark.com: "Houston Texans expected to be really good on offence in 2023 up until all their quarterbacks get hurt."
Comedy writer Gary Bachman: "It's National Pickleball Day. Are they sold in a jar and hard to open?"
RJ Currie of sportsdeke.com: "Over 150 Santas have recently met at the World Santa Claus Congress in Copenhagen to discuss next Christmas. It was unanimous: no presents for 76ers malcontent James Harden."
Jack Finarelli, at sports curmudgeon.com., being reminded of a line from his father after two Iowa athletes were suspended for wagering on games in which they were playing: "I remember when I was a kid and I did something stupid, my father would tell me, 'You must be twins because no one person can be that dumb.'
RJ Currie again: "The city council in Jerez de la Frontera, Spain, discovered two employees had been collecting roughly two years of pay without working. 'That's a bad thing?' asked Randy Moss."
Mike Bianchi of the Orlando Sentinel: "The NBA fined 76ers star James Harden $100,000 for trying to force his way out of another contract by demanding a trade. Like that's a real deterrent! Hell, Harden spends $100,000 making it rain at his favourite strip clubs!"
Headline at fark.com: "Auston Matthews agrees to help the Toronto Maple Leafs come up short in the playoffs for four more years."
fark.com again: "Yankees LLLLLLLLLast place LLLLLLLLLosing streak continues."
Former Major League Baseball executive Theo Epstein, on the changes made this year to speed up the game: "If we had let this game evolve on its own, we were on our way to an unwatchable sport."
Eamon Lynch of golfweek.com on the questionable U.S. captain's picks made by Jim Furyk for the 2018 Ryder Cup in France; "He was carved up . . . five years ago when not a single point came from three of his four picks, one of whom -- Phil Mickelson -- was more likely to hit Luxembourg with his driver than the punishingly narrow fairways of Le Golf National.
📢
Care to comment? Email brucepenton2003@yahoo.ca
Last Mountain Times Newsletter
Join the newsletter to receive the latest updates in your inbox.
Comments
---