Fewer feathered friends
Trevor Herriot is a noted naturalist in Saskatchewan with a number of books to his credit which reflect the diversity and importance of the natural world in our province.
October 2, 2023
Herriot was in Yorkton recently reading from his first fiction work; The Economy of Sparrows, presented by the Yellowhead Nature Society in partnership with the Yorkton Public Library. The book is a fine read - I had access to a review copy - but while the story was a good one, the questions raised might be the most important aspect of the work.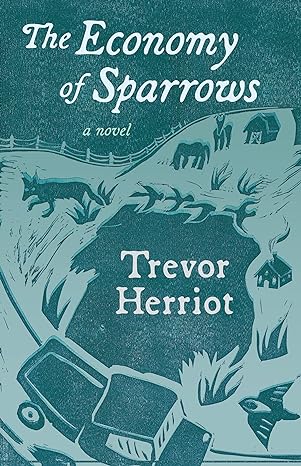 A debut novel about the heartbreak of habitat loss and family trauma by one of Canada's most beloved writer-naturalists.
This debut novel by Trevor Herriot is the richly observed story of Nell Rowan, who has inherited her family's prairie farmstead and returned there to live after many decades away. Nell is increasingly obsessed by a 19th-century bird collector while haunted by memories of her mother's disappearance.
Buy
While fiction, Herriot makes a rather clear statement that when it comes to bird populations, the general trend on the Prairies is fewer feathered friends than in the past. That said, he also makes it pretty clear hard data on population numbers is sparse; without a baseline, it's too easy to just see the existing population of a time as being normal - even if greatly reduced from the past.
---