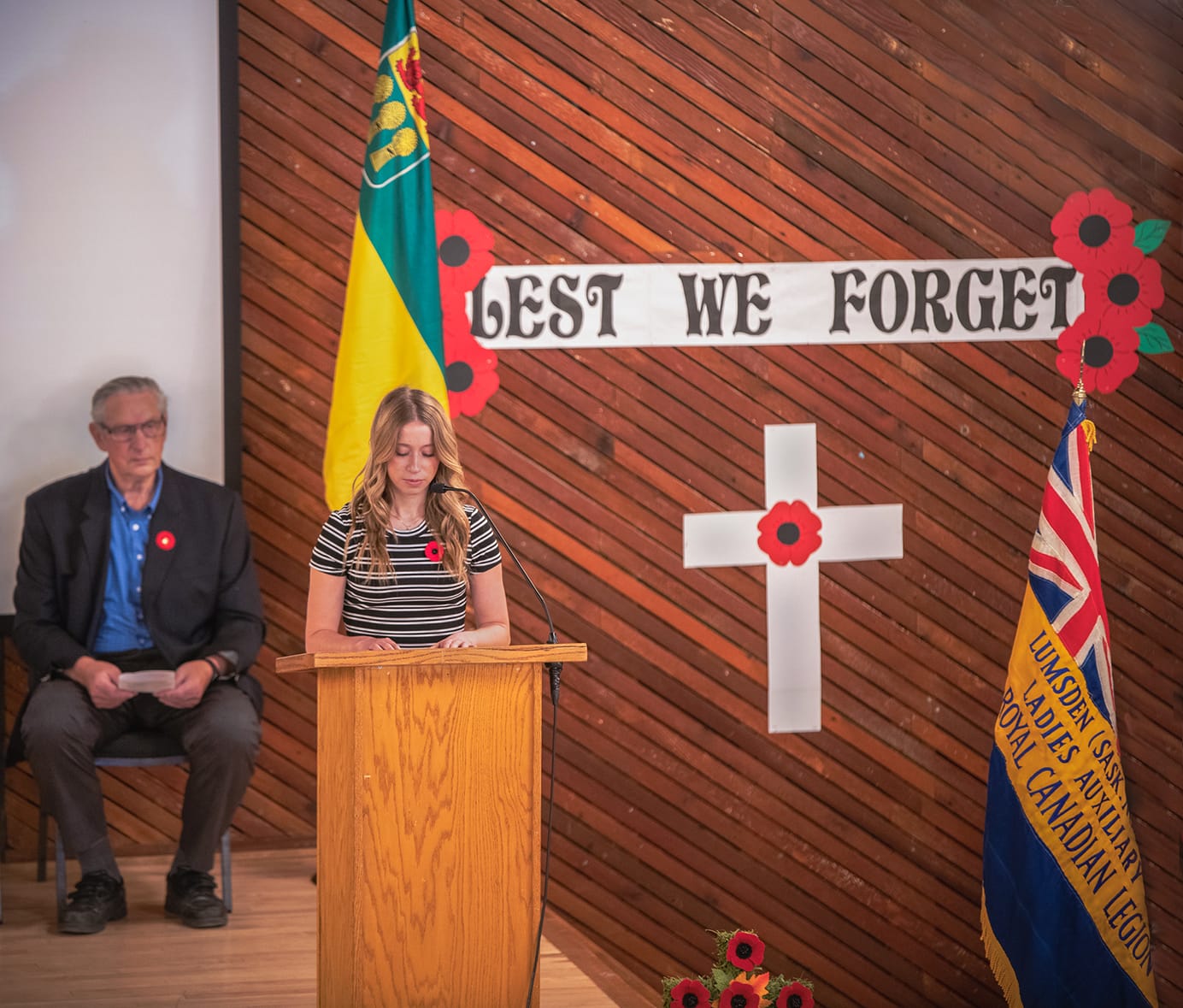 Lumsden and District's commitment to remember
Remembrance Day ceremonies for Lumsden, Disley, Regina Beach and Craven districts were held Saturday, November 11, at the Lumsden Centennial Hall.
- By Terri Young, Lumsden and area reporter
November 11, 2023
Legion members and special guests from the community were led in with Piper Brock Eadie. The participants were given welcoming remarks by Reverend Winna Martin of All Saints Anglican Church, then were led by music leader Rene Jean Johnston in the singing of our National Anthem.
---