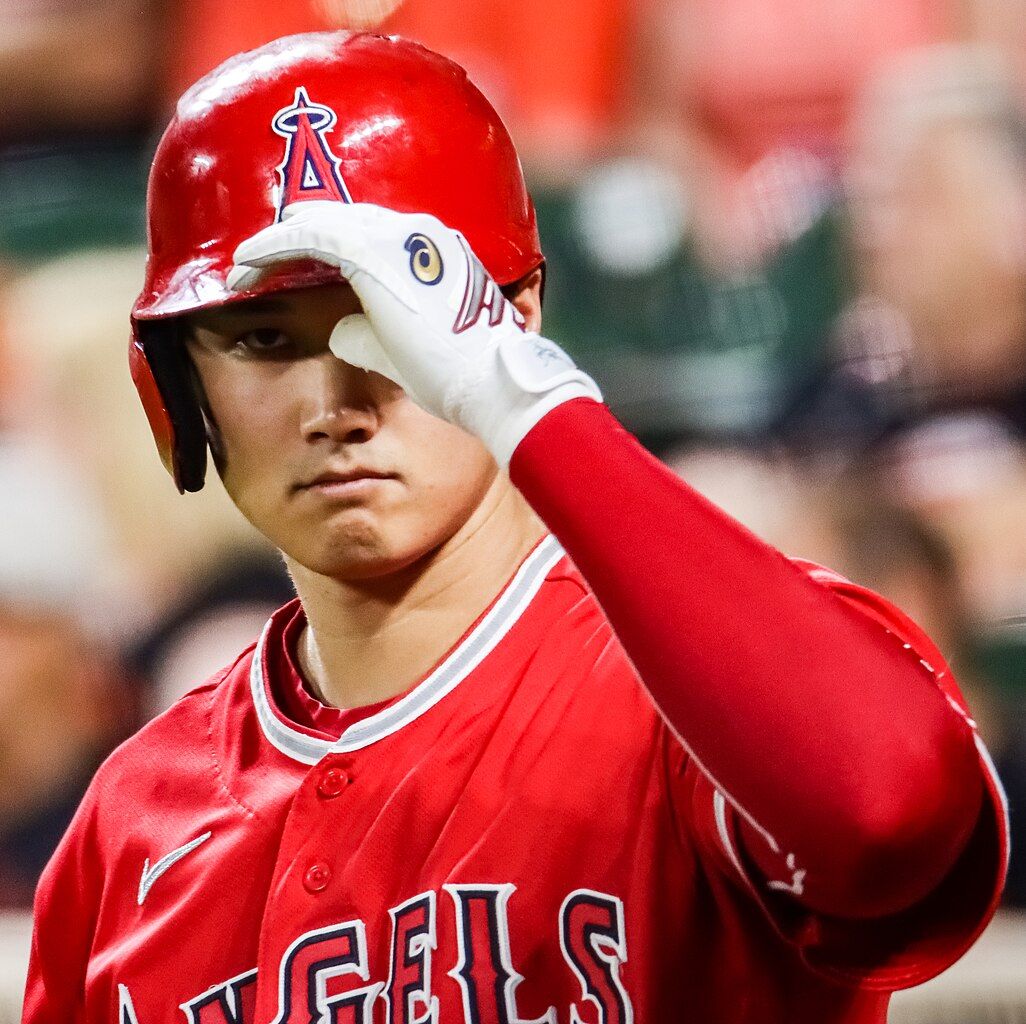 Ohtani the A.L. MVP; not as simple in N.L.
The sports world doesn't yet know the winner of the Most Valuable Player award in the National League. Meanwhile, the presumptive Most Valuable Player award winner in the American League doesn't know what his future holds.
September 3, 2023
Let's start with Part II – the A.L. MVP. The 2023 season still has a couple of weeks to go, but Shohei Ohtani of the Angels winning the award will be about as surprising as Connor McDavid cracking the roster of the Oilers. Ohtani, the Japanese phenom who pitches and hits with the best in baseball, has put up spectacular numbers. At last glance, he led the A.L. in home runs with 44, in the OPS (on-base percentage plus slugging percentage) category by an enormous margin, was fourth in batting average (.306) and third in runs- batted-in. On the mound, he was 10-5 with a 3.14 earned-run average (third- best in the AL) and was the only pitcher in the league to limit opponents to a sub-.200 batting average.
So, give Shohei the trophy. But hold the massive cheque that he was hoping for as a free agent following this once-in-a-lifetime statistical season. Ohtani tore the ulnar collateral ligament (UCL) in his elbow in mid-August, effectively bringing his pitching season to an end. Whether he will undergo Tommy John surgery for the second time in his career remains to be seen, but Ohtani still plans to take a regular turn at the plate as the season winds down with his Los Angeles Angels out of the playoffs again.
That $800 million to $1 billion free-agent contract is now a big question mark. Will teams be paying for a slugging outfielder or a pitcher-slugger with a history of arm trouble? Big decision. Expensive decision.
Meanwhile, over in the National League, Atlanta's Ronald Acuna, Jr., may have to halt construction of the trophy case he's having built especially for the 2023 MVP trophy. While he was the acknowledged leader, and likely winner, for most of the season, he suddenly has some company in the MVP race. Acuna, Jr., is the first player in MLB history with a 30 home-run, 60-steals season (and likely to hit 70 steals), and the Braves are the runaway leaders in the N.L. East, but Mookie Betts of the Dodgers is making a late charge. Unlike A.L. MVP voters, those casting ballots for the N.L. award will actually have to put some thought into it. Acuna has a big edge in batting average and steals, but Betts leads his rival in three important categories -- OPS, home runs and RBI. Those making a case for Betts also point to his versatility. A regular outfielder, Betts has filled in due to injuries at second base (48 games) and shortstop (16). A valuable guy to have at manager Dave Roberts' disposal? You bet.
Voters will either pick A or B (Acuna or Betts). The choice is much simpler in the A.L.
Jack Finarelli, at sportscurmudgeon.com., quotes Swedish playwright, August Strindberg: "I loathe people who keep dogs. They are cowards who haven't got the guts to bite people themselves."
Phil Mushnick of the New York Post: "Drunk gamblers are now the most welcomed patrons at sports events as they best fit the officially authorized financial goals. Buy a ticket. Buy lots of booze. Bet with an official gambling sponsor."
Janice Hough, of leftcoastsortsbabe.com: "The New England Patriots have waived QBs Bailey Zappe, Malik Cunningham, leaving Mac Jones without a backup. Wonder if Bill Belichick got an 'I'm available' call from Tom Brady?"
German tennis pro Alexander Zverev on the scent of marijuana at the U.S. Open: "(Court 17) smells like weed. It definitely smells like Snoop Dogg's living room."
Eamon Lynch of gulfweekusatoday.com, on Zach Johnson's choices for the U.S. Ryder Cup team: "… if it (U.S,. team) loses, the firing squad will be loading muskets before the European guys sober up from the celebrations."
Comedy writer Brad Dickson of Omaha, a devoted Nebraska Cornhuskers' football fan: "Good news, Husker fans, most of the offensive line from last year is back. Bad news, Husker fans, most of the offensive is from last year is back."
Comedy writer Torben Rolfsen of Vancouver: "Tough to watch Alek Manoah clowning around in fried chicken commercials while he's trying to put his career back together in Buffalo."
Steve Simmons of Sunmedia, on the Braves' Ronald Acuna, with 60-plus stolen bases, getting married on the day of a game in Los Angeles: "Apparently, no one has ever walked down the aisle faster."
RJ Currie of sportsdeke.com: "A Galapagos tortoise named Diego has reportedly fathered 800 offspring. It's been named an official mascot for the NBA."
And from the website onelinefun.com: "Today a man knocked on my door and asked for a small donation towards the local swimming pool. I gave him a glass of water."
Last Mountain Times Newsletter
Join the newsletter to receive the latest updates in your inbox.
Comments
---