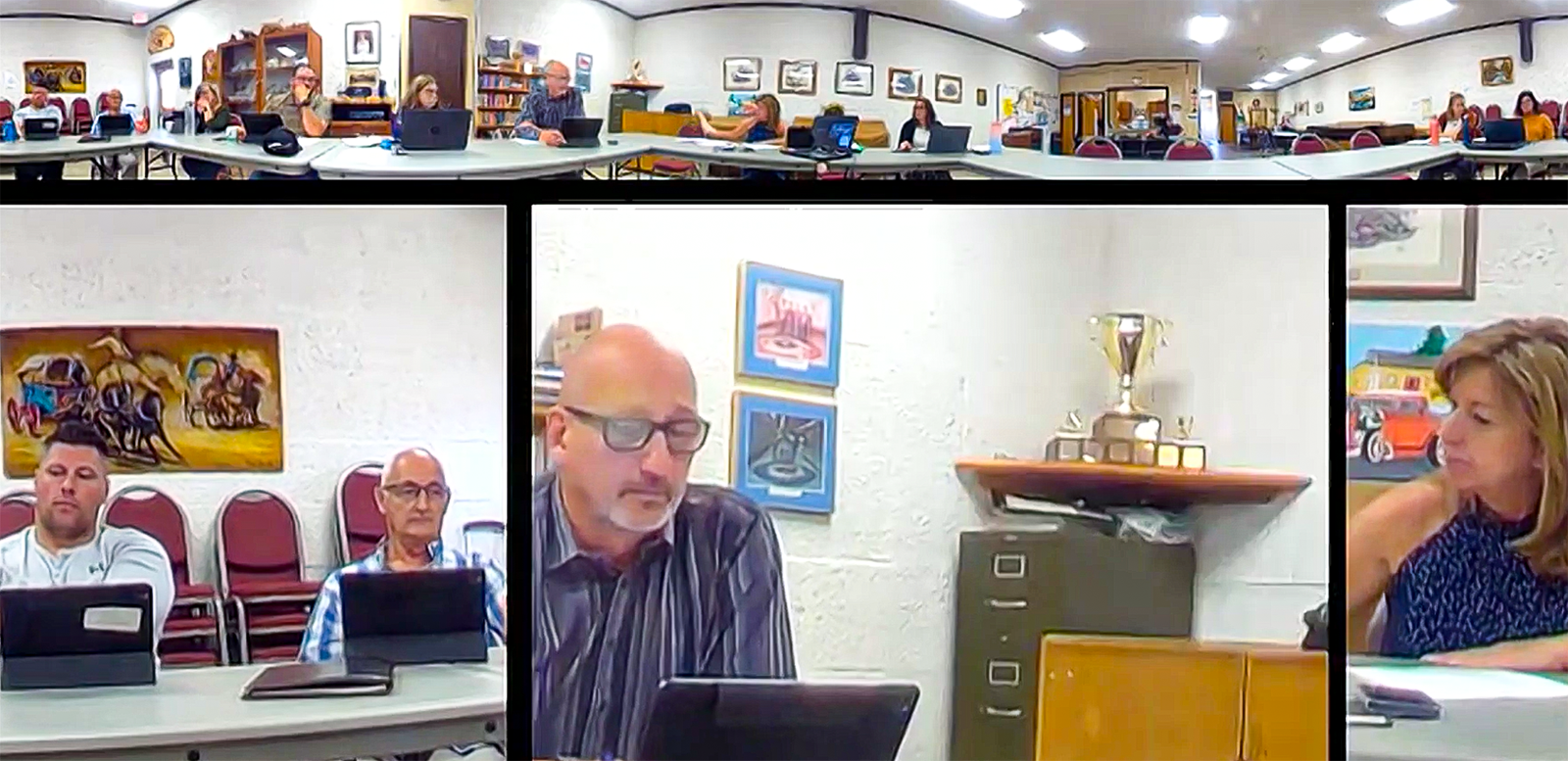 RM of Lumsden will return to in-person meetings
Like many councils across the Province, during the pandemic, the RM of Lumsden Council moved to meeting exclusively over Zoom, then after restrictions were lifted, slowly moved to return to meeting in person for the afternoon meetings and have been continuing to use Zoom meet in the evening
September 7th, 2023
RM Reeve Ken Farago said it would be acceptable if people were travelling or needed to attend over Zoom. Motioning to the OWL, he said, "It's actually working better now than it ever has." He said his opinion was to keep the evening meetings over Zoom.
Councillor Glenda Schlosser, "I'd like to see them all in person. I think we are more effective." The rest had similar comments. Councillor Garbutt noted that councillors could continue to attend over Zoom if they were away on holidays.
The council discussed and agreed that staff that attend meetings, such as Planning and Finance staff, could continue to attend over Zoom and, if necessary, come in person.
They also discussed the feasibility of returning to meetings in chambers. CAO Monica Merksoky referenced the attendance around a delegation earlier in the meeting. Saying, "Days like today, that would have been uncomfortable in chambers because there were so many people. Delegations can be large. And you never know how many people will just show up." The council agreed that the hall was not an ideal location because it could be hard to hear each other. Instead, they will be looking at whether they can continue to hold the meetings at the Dew-drop-Inn.
The council will meet in person again in two weeks for the evening meeting. The location is yet to be determined.
Last Mountain Times Newsletter
Join the newsletter to receive the latest updates in your inbox.
Comments
---