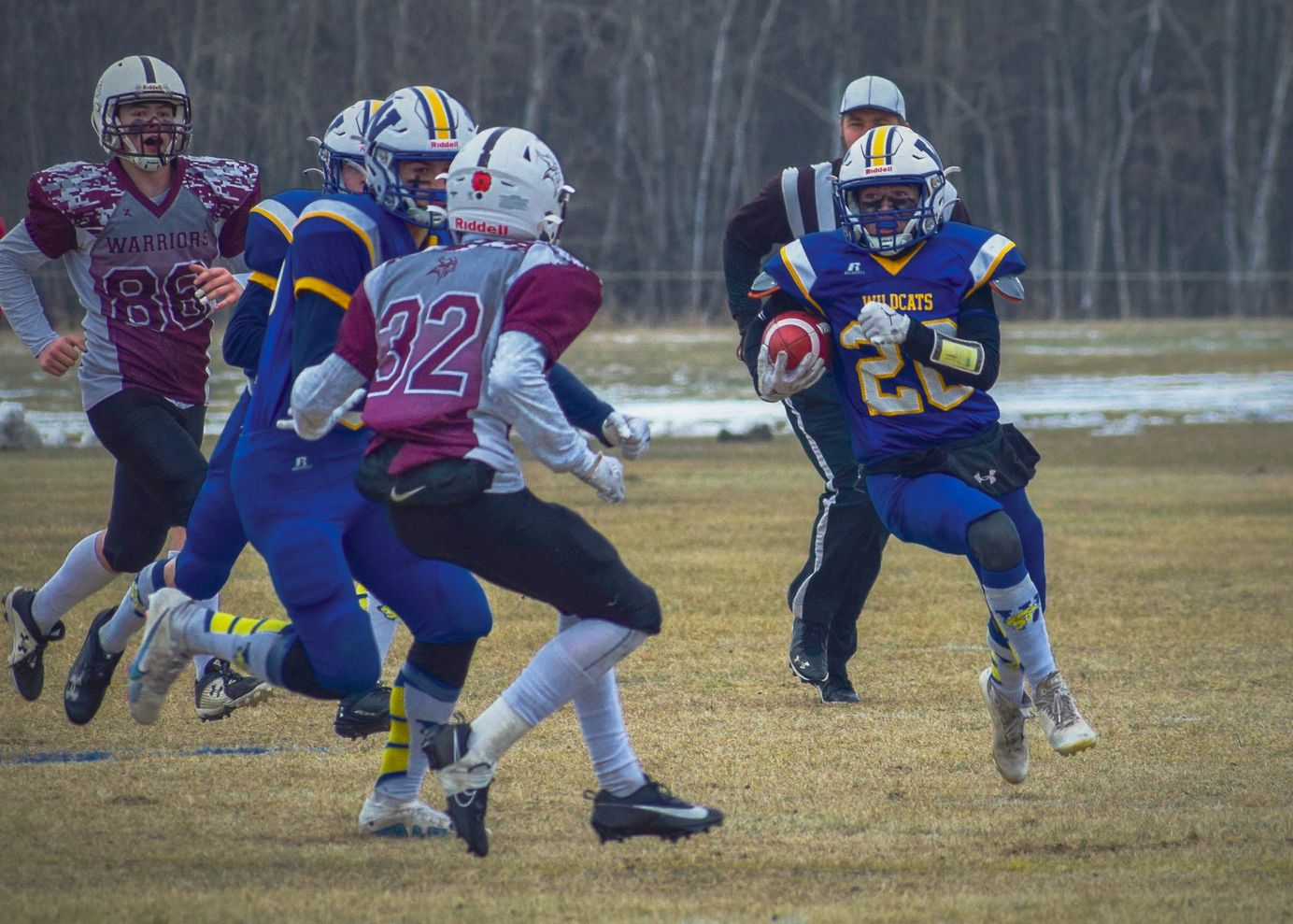 Wildcats advance to provincial final
With determination, hard work and wins in both the provincial quarter-final and semifinal, the Winston Wildcats senior football team advanced to the 2A provincial final.
- By Daniel Bushman, The Watrous Manitou
November 4, 2023
Wrapping up the regular season with a 3-3 record, the blue and gold entered the playoffs against a tough Wynyard contingent. Despite facing adversity and a first-place team, Watrous defeated Wynyard in the provincial quarter-final 32-14 on Oct. 28 and hosted the Wakaw Warriors on Nov. 4.
---