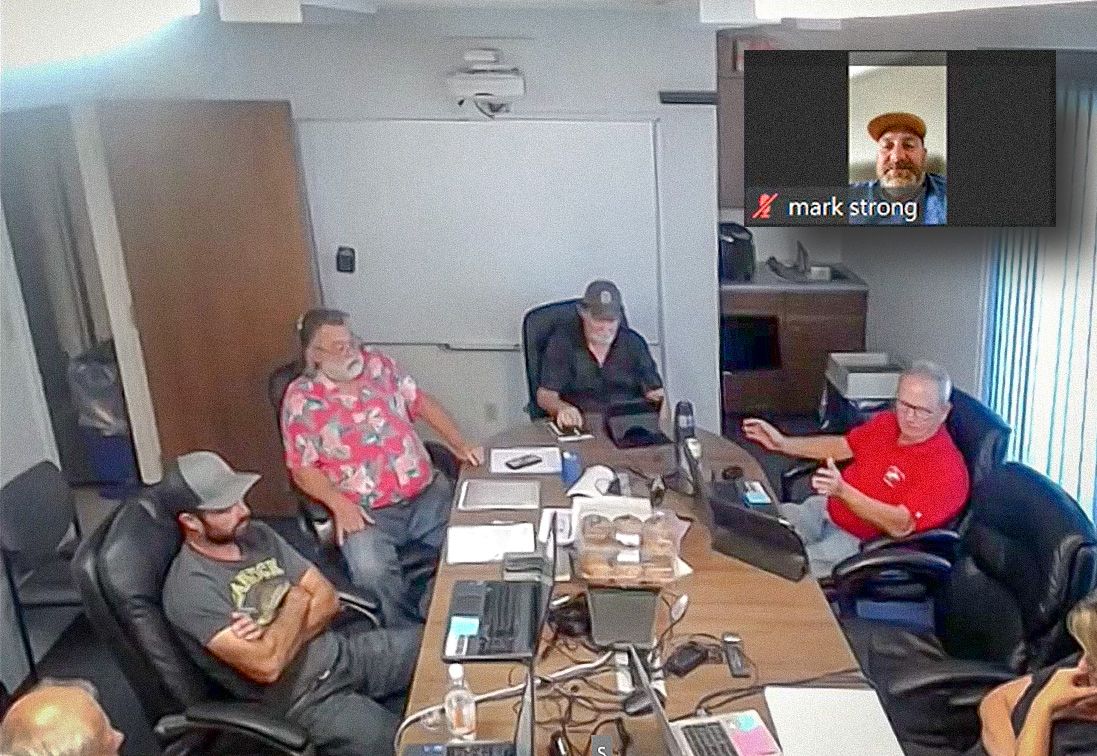 No apology coming from RM
No apologies will come from the RM after Councillor Mark Strong asked for one at Tuesday's meeting. Strong made the request after the entire Council took ethics training following Council voting to substantiate a complaint made by Ratepayer and former Councilor for Strong's division, Gary Dixon.
August 30th, 2023
The complaint stemmed when Strong voted on a new campground in the RM. Strong owns a campground in the RM. Initially, the Council voted to substantiate the complaint and require Strong to undergo ethics training, but then surprisingly moved to have all of the Council undergo training. Training occurred behind closed doors by the RM's lawyer.
Councilor Gary Gilbert started to make a motion but was interrupted, and Councilor Howard Arndt stepped in, making a motion to apologize, saying they shouldn't ignore the request. However, Arndt said, "Now saying that I get to speak first. I won't be voting in the positive for this. I'm putting it on the table because it's the right thing to do."
Councillor Bruce Bondar said he had an issue with Strong watching and Bondar's vote being public.
ℹ️
Councils are not allowed to hold votes in secret. Decisions must be made in public.
Councilor Don Whitrow said, "Ive got a problem with this because we voted that he was in conflict and made the ruling that he would have to take the training which we all ended up taking. So by asking us to apologize what am i apologizing for?" Strong asked, "what did we learn?" Whitrow said, "I didn't learn anything from what you seemed to think you learned. I still stand by my vote that I thought you were in a conflict of interest."
Strong Said, "What I learned in ethics training was that I have the same privilege of somebody voting on an ag issue that is farming or somebody voting on an organized hamlet issue that is from an organized hamlet. Business to business was the same exemption." He said the public was unaware of this because the Council had voted that he had breached the code of ethics.
Councilor Arndt made a case for how he was interpreting the legislation. Saying it hinged on how a comma and one word were interpreted. He said he was not a lawyer and had his lawyer read it, who suggested a conflict. But he acknowledged the RM lawyer said that 'on the face, it may not be.'
Arndt said the only way to decide was to send it to their Council for a definitive answer. Councilor Bondar said he didn't feel that the training exonerated Strong and that the Council could make decisions at the council table, not having to send every ethics complaint to the lawyer.
"Bruce, if it has to go towards a lawyer to do it again, I'm not in favour of spending the money on it."
Councilor Mark Strong said, "Bruce, if it has to go towards a lawyer to do it again, I'm not in favour of spending the money on it." he said that he wants the Council to consider if things are "actually" a code of ethics complaint with any member of Council should it come up again in the future. "I want some consideration over that. Was there anything nefarious, could this person gain anything from doing this, or is he just trying to help the community move forward."
Councilors Gilbert and Arndt spoke about recusing themselves from possible conflicts. Strong responded, "why recuse yourself when you don't have to and you are trying to help the community. How [long] until you become absolutely ineffective." Councilor Luke Wild asked how it would look if Strong voted negatively instead.
Strong responded, saying good reasoning would show it wasn't a conflict. When later asked about this by LMT, Strong clarified that 'good reasoning' would show that it's not a personal decision and instead based on fact and law.
Councilor Arndt responded to this, saying that is not how it worked. Reeve Bob Schmidt was interrupted by Councilor Bruce Bondar, asking to get on with the vote. Schmidt was ultimately the only Councilor to vote to apologize to Strong.
After the meeting, Strong told LMT part of the problem was that he couldn't discuss the details of what they learned in training because it was in a closed session. "Had our training not been in closed session, then people would've got to hear it."
What he did say was, "Out of my training and out of the questions I asked, which were very direct questions...to the lawyer, was that I would qualify for the same exemption…I gave him the breakdown of it."I think they just wanted it over with. I think maybe it's hard for some people just to admit, well, maybe that is a mistake."
He wasn't surprised by Reeve Bob Schmidt, who voted to apologize. "...He actually understands it. He understood it beforehand."
Councilor Howard Arndt, on the other hand, has been adamant about how he sees the legislation. "...You can have an opinion, and you feel really strongly about it, but that doesn't trump what the law says," said Strong.
While there may have been an opportunity for a more in-depth legal analysis of the issue, Strong doesn't support that. "Why waste the ratepayer's money on pettiness?"
Last Mountain Times Newsletter
Join the newsletter to receive the latest updates in your inbox.
Comments
---