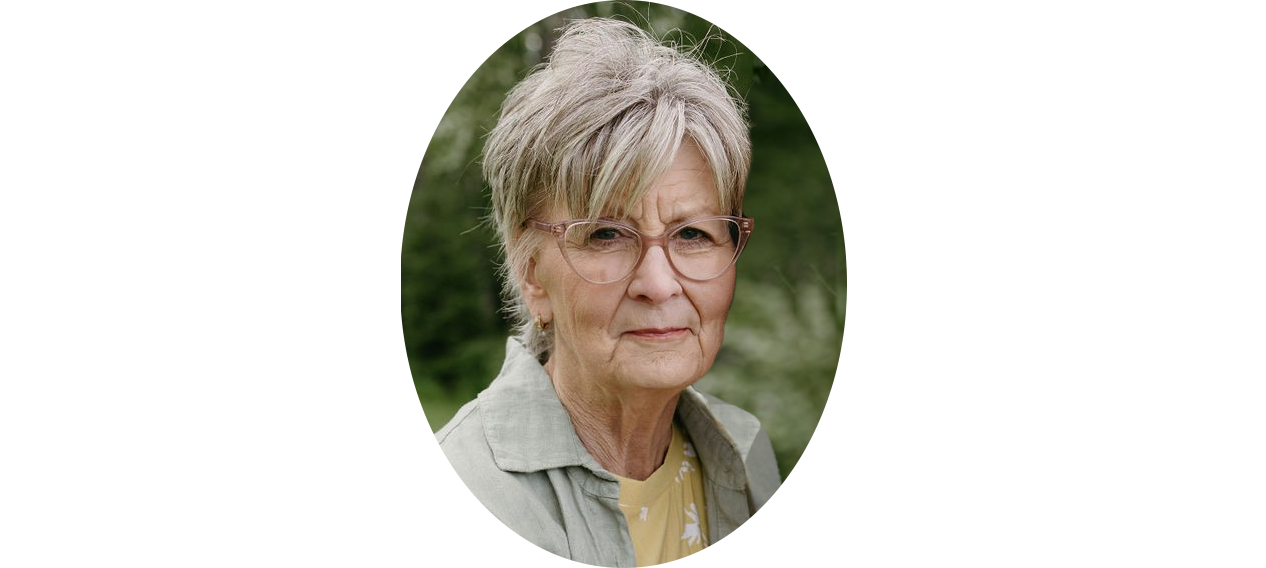 Obituary - Romich, Wendy Lee
1951 - 2023
Wendy Lee Romich (née Lekness), a beloved wife, mom, grandma, daughter, sister, aunt, cousin, and friend, passed away on Saturday, September 16, 2023, at the age of 71. Her departure leaves a void in the hearts of those who cherished her, but her memory will forever shine brightly in our lives.
Wendy is survived by her loving husband of 44 years, Gerald; their daughter, Ashlee (Tyson); and the light of her life, her adored grandson, Max. She is also survived by her mom, Ida Lekness; sister-in-law, Christine Lekness; nieces, Nikole (Gustavo) Lekness and Kiki McGavigan; nephew, Ryan McGavigan; and great-nieces and nephews, Rylee, Kiva, and Oaklan McGavigan, and Noah and Ximena Salgado. Wendy's warmth and love extended to many beloved cousins, as well as Gerald's family. Wendy's love extended not only to her human family but also to her beloved grand-dogs, Kya and Aspen. Her warm and welcoming spirit made her the favourite among her four-legged family members. Wendy was predeceased by her dad, Chris Lekness; brother, Bill Lekness; and numerous aunts and uncles.
Wendy Lee was born on October 25, 1951, and grew up in the town of Govan between the town itself and the family farm. After graduating from Grade 12, Wendy embarked on a fulfilling career as a teacher. Teaching was not just a profession for her; it was a calling she embraced wholeheartedly. Wendy was a natural teacher, always ready to offer support and guidance. Her teaching journey took her to various communities, including Punnichy, Govan, Raymore, George Gordon, and Regina. However, it was in the Raymore Kindergarten room where she left an incredible mark, dedicating over 30 years to shaping the minds and hearts of countless young children.
Family was the cornerstone of Wendy's life. Regardless of the occasion or location, she made time for her loved ones. Her kindness and generosity knew no bounds, and her warm presence brought comfort to all who knew her. Wendy's profound love was most evident in her relationship with her cherished grandson, Max. Max held a special place in Wendy's heart, and their bond was a source of immeasurable joy and pride for her.
Wendy's departure leaves a profound void in our lives, but her legacy of kindness, generosity and unwavering love will continue to inspire us all. She reminds us to treasure our loved ones, to hold them dear, and to savour every precious moment, for we never know when it might be our last.
A Celebration of Wendy's life will be held at 1:00 p.m. on Friday, October 6, 2023, at St. Paul's Anglican Cathedral, 1861 McIntyre Street, Regina, SK. Interment will be held at 11:00 a.m. on Saturday, October 7, 2023 at Govan Cemetery, Govan, SK.
Wendy's light will continue to shine in the hearts of her family and friends, and her memory will be cherished for generations to come. Online messages of condolence may be left at paragonfuneralservices.com.
Last Mountain Times Newsletter
Join the newsletter to receive the latest updates in your inbox.
Comments
---