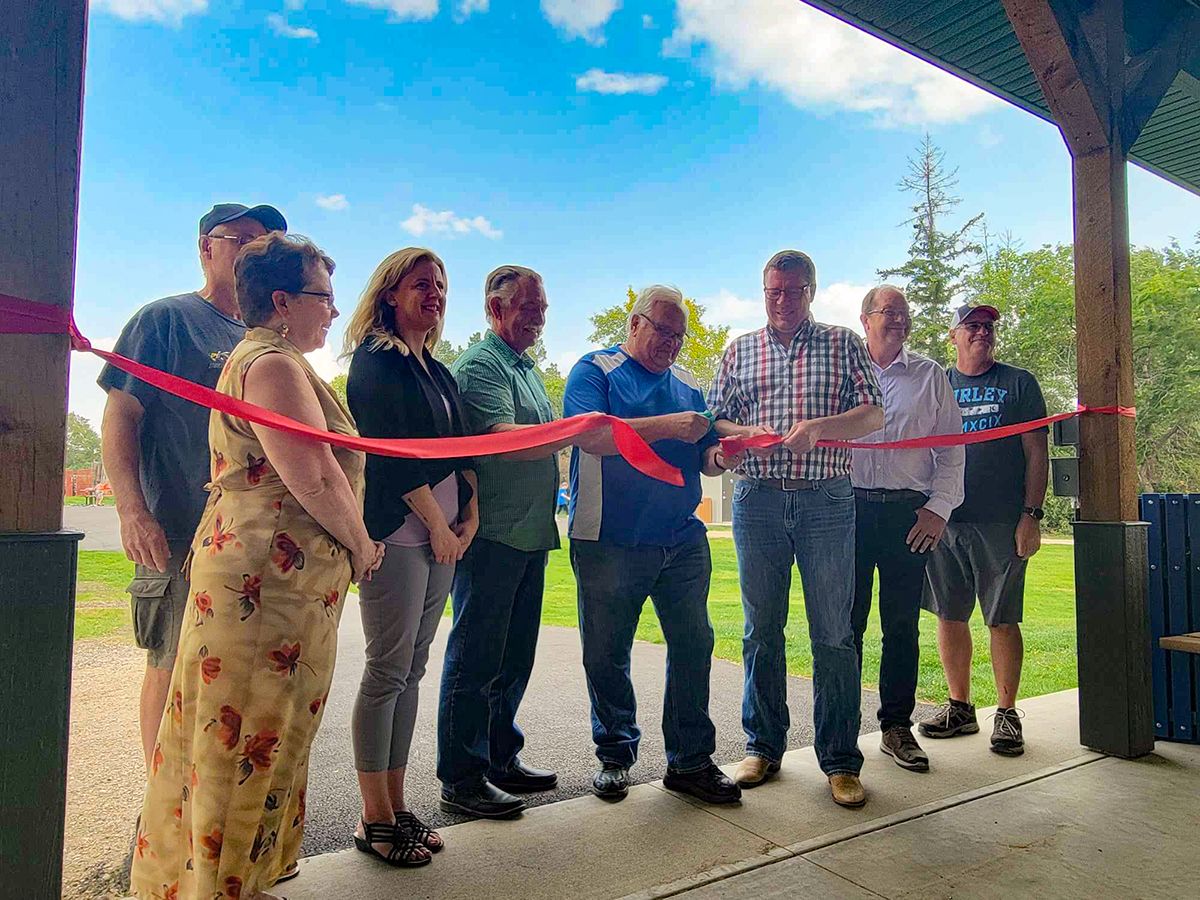 Premier, MLA, Mayor and other officials cut ribbon at Strasbourg's Lion's Park
The lush green grass of the landscaped grounds provided a backdrop for the playground, pickleball court, raised gardens and ceremony.
August 24th, 2023
On Thursday afternoon, Premier Scott Moe, along with the MLA for Last Mountain-Touchwood Travis Keisig, Strasbourg Mayor Kelvin Schapansky, and others, attended the official ribbon cutting in Strasbourg.
In the background, squealing children played in the new spray splash pad that opened in July. Community attendees viewed the ribbon cutting from under a gazebo, complete with a new gas BBQ the public can use when signing up at the Town office.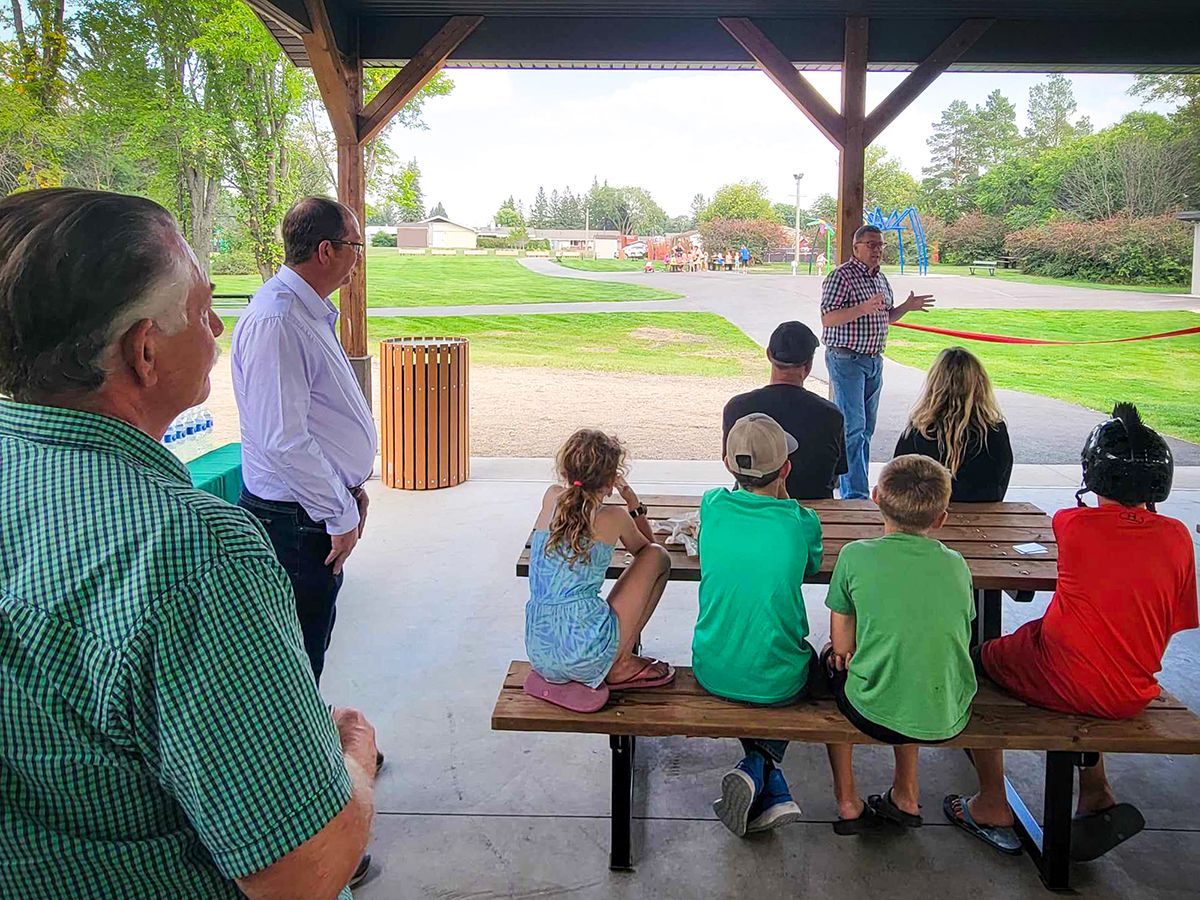 Addressing the crowd, Mayor Kelvin Schapansky introduced Premier Moe and MLA Keisig, thanking people for coming,  "It could not have happened without grant funding from the provincial government as well as the many people, individuals and different corporations." He thanked Councilor Peter Barry, the staff and the park committee for their work.
MLA Keisig toured the facility with the council a few weeks ago, commenting on how much work the community has contributed to the project. "The work that the town, the community, all of the surrounding area has put into this place. It's beautiful." Keisig joked about the grass being better than the previous year. "It's just amazing what good old Saskatchewan soil can do." He congratulated all of the people involved. "Nobody manages their communities better than the community."
Premier Moe also commented on the park and thanked the community for including the Province in celebrating their initiatives, "This doesn't happen… without the initiative of the community. It's a true honour for the Province to have various programs where we are able to participate with the community of Strasbourg and other communities across the Province to come and cut a ribbon for a piece of infrastructure…that is all about attracting young families."
"We don't get this opportunity… if we don't have a strong growing economy and dont have a strong growing population." Moe said, "What drives me is the next generation. Our children and our children's children to have even more opportunity than maybe we've had in days gone by. If we don't have that strong and growing economy, if we don't have the opportunity for careers and to grow our community, we don't actually have the funds to do this."
Following the ribbon cutting, the Premier and MLA Keisig toured the grounds.
Last Mountain Times Newsletter
Join the newsletter to receive the latest updates in your inbox.
Comments
---